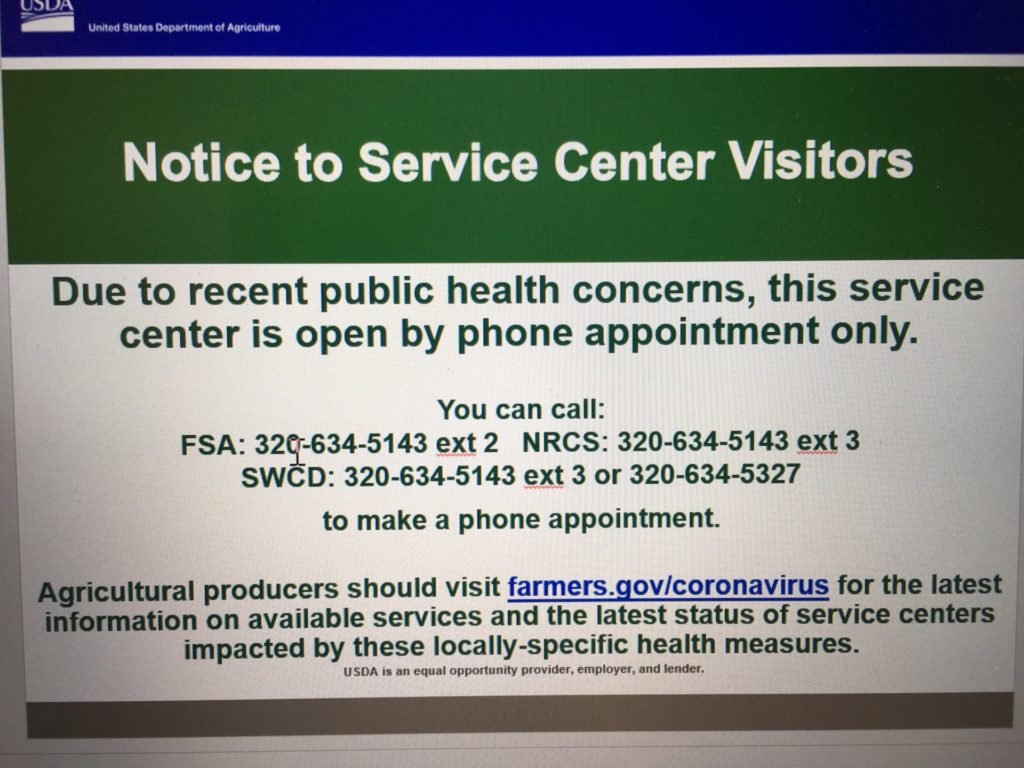 During this time of social distancing, for the health and safety of our customers and staff the door is locked for visitors at this time.
Please conduct any SWCD business you can by email or telephone (320) 634-5327 or 320-634-5143 option #3
Please call to make an appointment by phone or email.
Please understand that staff hours might vary during this time of social distancing.
If you have questions about tree orders you can call the office to talk to Kelly or on his cell at 320-760-3002. We ask that if you have a payment to make then please send it in the mail.
We are working so please try to reach us using these other methods. We want to be able to assist you in the best way that we can at this time.
holly.kovarik@mn.nacdnet.net
jessica.hoheisel@mn.nacdnet.net
kelly.erickson@mn.nacdnet.net
nicole.brede@mn.nacdnet.net