The idea of local conservation districts spurred in the early 1930s following one of America's most severe environmental disasters, the Dust Bowl. During this time period, the United States suffered from severe drought and topsoil erosion. These detrimental events led to harsh farming conditions that forced farmers to flee their homes and land. Following this crisis, the importance of conservation practices throughout the nation became prominent. In 1937, in a letter addressed to the Governor, President Franklin D. Roosevelt stated, "The Nation that destroys its soil destroys itself." This statement emphasized the significance of natural resource management.
The Pope County Soil & Water Conservation district (SWCD) along with similar organizations, partner with farmers and land owners to improve and protect the land's soil and water quality through diverse management practices and projects. To learn more about soil types in your community, please visit Web Soil Survey Website. Along with the website, you can also download an application called "soilweb" for smart phone devices which also gives information about local soils. The app was developed by the California Soil Resource lab in collaboration with the USDA Natural Resource Conservation Service and can be another great resource.
This year, students were invited to participate in the Annual Poster Contest put on the by The Pope County Soil & Water Conservation District (SWCD). With this year's theme being "Healthy Soils are Full of Life", students from three local elementary schools Belgrade Brooten Elrosa (BBE), Minnewaska Elementary, and Glacial Hills Elementary were challenged to tap into their creative skills by designing educational posters that focus on soil health. There were a total of three winners from each school along with another three overall winners for the County.
The Pope County Soil & Water Conservation District would like to thank everyone that participated in this year's poster contest. The overall winners will compete at the Area II meeting in June. Area II covers twelve counties. Our first place overall poster contest winner will also be going to Long Lake Conservation Camp in June. The Pope SWCD sponsors a scholarship for her to attend.  Congratulations to all the winners and good luck to the overall winners at the area contest.
2017 Poster Contest Winners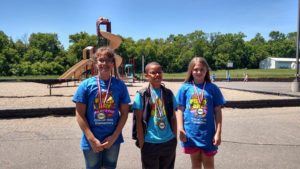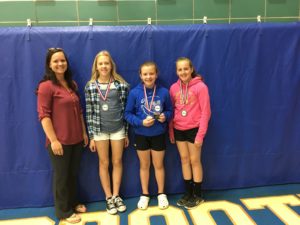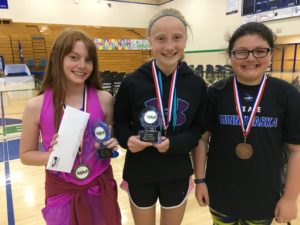 BBE
Presley Detloff– 5th Grade, parent Tracy Detloff
Ella Halvorson– 6th Grade, parents Ryan and Jesi Halvorson
Brooklyn Fischer– 5th Grade, parents Boyd and Annette Fischer
Minnewaska Elementary
Alica Boysen– 6th Grade, parents Dean and Jolee Boysen
Makena Thoen– 6th Grade, parents Steven and Stephanie Thoen
Ashlyn Bergemann– 5th Grade, parent Lisa Anderson
Glacial Hills Elementary
Miranda Longtin– 6th Grade, parents Chris and Rebecca Longtin
Haley Herfindahl– 5th Grade, parent Jennifer Herfindahl
Carolos A Rivera– 5th Grade, parents Lucy and Carlos
Overall Winners
Alica Boysen– 6th Grade, parents Dean and Jolee Boysen
Makena Thoen– 6th Grade, parents Steve and Stephanie Thoen
Presley Detloff– 5th Grade, parent Tracy Detloff
##